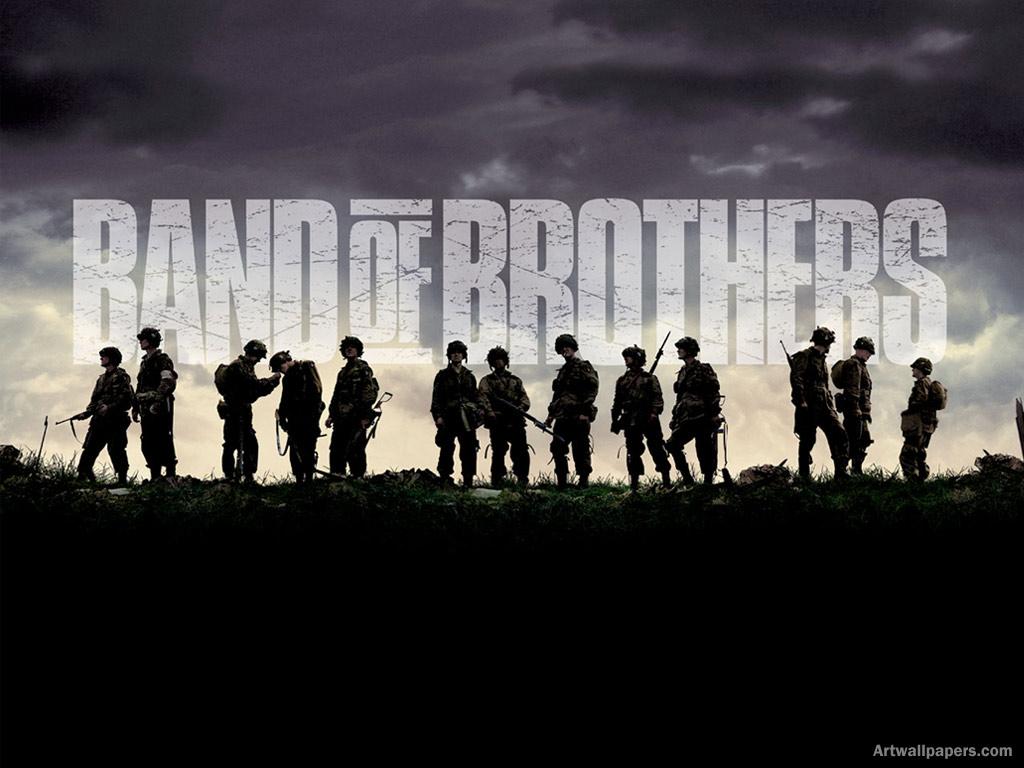 Now I bring to you another epic miniserie. Still about the World War II.
Band of Brothers!!
This one is SO MUCH BETTER than The Pacific (it doesn't mean the pacific isn't awesome, just saying this one's better).
This one tells the story of the Easy Company, the paratroopers from the U.S., whom will jump in the D. DAY and fight for the Europe resumption.
Like The Pacific, this mineserie has the old mans too, telling their stories. But this one is much exciting than the other, because the mans cry remembering the days they passed in the battlefield.
It also shows when the first concentration camp was found. Full of jews dead and alive (not that alive).
So I just can say. WATCH IT!
Seriously guys, even the one who doesn't like the WWII, you should watch this serie. It's one of the best series I've ever seen.
There's the trailer, for those who wants to see it.
Have a nice time watching it and them tell me what you thought about.
Sorry about these ones who doesn't like this subject, but the most comments were positive, so I wanted to write about this again.